Back to the list
Cooking Academy with the Chef of MCC Mazurkas Conference Centre & Hotel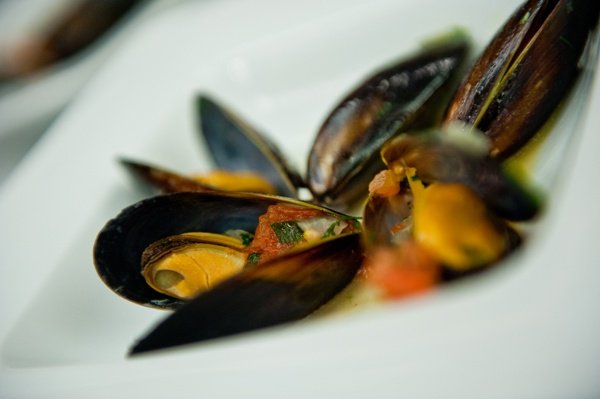 Another meeting of the series Mazurkas Catering Cooking Academy is over. At 6 pm sharp, the participants – in full culinary gear – in aprons and cooking hats, under the watchful eye the Chef of MCC Mazurkas Conference Centre & Hotel, started to prepare the exquisite supper.
French cuisine was in the limelight. Menu for the evening included, among others: shrimps in white wine on a mango and chilli chutney served with the salad made of the leaves of green parsley in the composition of blackberries; mussels in white wine with tomatoes and herbals in a butter sauce and the dessert: autumn fruits in egg yolk beaten with sugar and Amaretto. Altogether, six dishes were prepared.
As the atmosphere of the Cooking Academy is so friendly, the Chef is even willing to reveal some of his most hidden cooking secrets. This time our Guests could learn the extraordinary properties of butter and how to make use of them, especially while preparing French dishes. They also had the opportunity to hear the advice how to prepare mussels so that everyone is delighted with their taste.
All of the participants of the Academy won recognition of the Chef and at the end of the meeting each of them has received a Mazurkas Catering Cooking Academy Certificate.
We organize meetings of the Mazurkas Catering Cooking Academy also for our Clients. This form of unusual event confirms the thesis that cooking together may be a great fun.
We encourage everyone to take advantage of this extraordinary team-buliding activity.
Back to the list