Back to the list
FORUM HUMANUM inauguration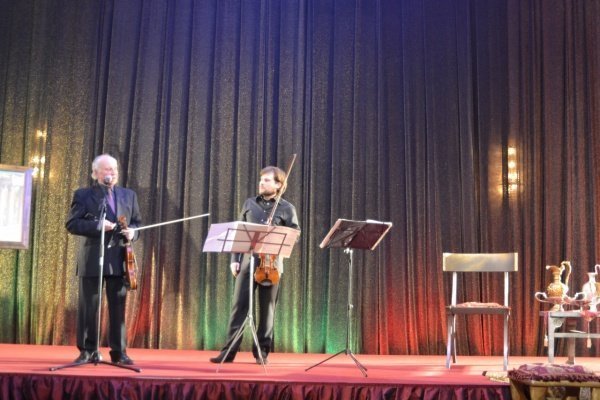 On Sunday, 15 April 2012, at 5 pm sharp, we inaugurated the series of our FORUM HUMANUM cultural and artistic meetings, held under the patronage of MCC Mazurkas Conference Centre & Hotel. The project's curator is Ms Janina Tuora.
Interest in the first FORUM HUMANUM meeting exceeded our boldest expectations. Over 250 people gathered in the Zeus Hall and in the MCC main lobby to admire together the preview of the exhibition of Marian Adamczyk's (M. Adam's) and Michał Adamczyk's works, as well as to listen to a unique concert for two violins, performed by Professor Krzysztof Jakowicz and his son, Kuba Jakowicz.
After the concert, there were cocktails and discussions with the artists: the most heated ones lasted until 11 pm. Among the Guests, apart from representatives of the world of business, there were many artists willing to share their view on art, its essence and role in today's world. Those who graced us with their presence included for instance Arkadiusz Krężel, businessman, Liliana Urbańska and Krzysztof Sadowski, jazz musicians, singer Jolanta Kubicka, tenor Iwo Orłowski, composer and conductor Marek Sewen, as well as Marek Majewski from Kabaret Literacki, a sketch comedy group.
Fully inspired, we have already started preparations for the next FORUM HUMANUM meeting.
Back to the list