Back to the list
Forum Humanum Mazurkas nominated to MP Power Awards 2017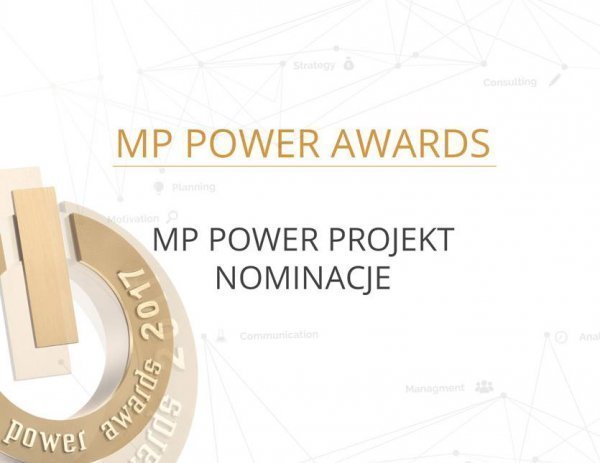 The idea of patronage over art, which MCC Mazurkas has been implementing for over 5 years within the scope of the FORUM HUMANUM MAZURKAS project received recognition of the event indstry representatives and was nominated by the jury of the MP Power Awards 2017 contest in the category "CSR in event industry"!
The idea of the pro-cultural activities of MCC Mazurkas Conference Centre & Hotel may by summed up as the mission to raise the need for contact with art not only in galleries, museums or concert halls but also in everyday working place of the business world. For this reason in 2012 the project FORUM HUMANUM MAZURKAS (FHM) was inaugurated. FHM is a cycle of kultural and art meetings, executed pro publico bono, as a resutl of passion and love for art. In each meeting takes part around 700 spectators. Our goal is to help Polish artists prove, that art may be present also in business, and the interpenetration of these two worlds is mutually beneficial. Therefore we are extremely happy, that the engagement in pro-cultural activities, which we try to promote, received recognition of the representatives of the MICE industry as well.
MP Power Awards® Jury chose nominated in the contest projects in all categories out of over 120 applications. Jury composes of the representatives of the clients – corporations and institutions, universities and the organiser – MeetingPlanner.pl. The winners will be announced during the final MP Power Awards® gala – MP Power Night, which will take place on March, 23, at Służewiec Racecourse (Stand of Honour) in Warsaw. The gala will be a final event of Meetings Week Poland 2018 as well.
Back to the list