Back to the list
MCC Mazurkas Conference Centre & Hotel awarded the Pearls of European Tourism 2013!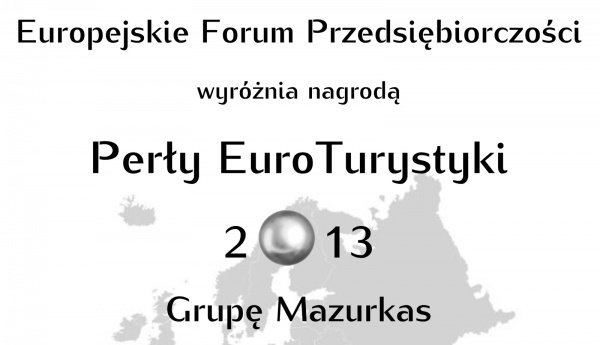 During the Summer Entrepreneurs' Gala organised by the European Forum of Entrepreneurship on 30 June 2012, we were honoured to receive the EuroPearls given in two categories:
1. European Tourism Pearl 2013 for President Andrzej Bartkowski and President Andrzej Hulewicz for activity in the field of promotion of culture and art, with particular recognition of their original initiative, i.e. the FORUM HUMANUM MAZURKAS cycle.
2. The European Tourism Pearls 2013 for Mazurkas Group were given for the creation of a unique and comprehensive offering in which all the elements complement one another to form Poland's best advertisement for foreign tourists.
Back to the list