Back to the list
We have started preparations for the 7th Conference and Fair of the Polish Wind Energy Association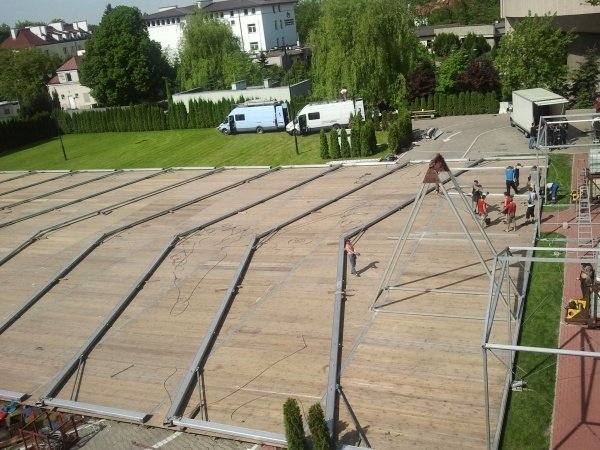 It is the fifth time we have undertaken collaboration with the Polish Wind Energy Association with regard to the organisation of the biggest conference & trade fair event in Poland dedicated entirely to wind energy.
The 7th Conference and Fair of the Polish Wind Energy Association will be held at MCC Mazurkas Conference Centre & Hotel on 22–23 May 2012. During the two days, we are going to have nearly 550 conference participants and 50 exhibitors visiting us. In relation to the event, we have already started building an exhibition tent, with the surface area of nearly 2,000 square metres, which will be connected to our conference centre.
The organisers of the 7th Conference and Fair have also organised an official gala dinner for the participants, during which the whole service will be provided at the Ujazdowski Castle in Warsaw by Mazurkas Catering. In fact, exquisite dishes and an elegant food ceremonial are absolutely essential when one is holding such an important event.
Back to the list