Back to the list
"Złoty Widelec" prize for George Sand Restaurant in our hands once again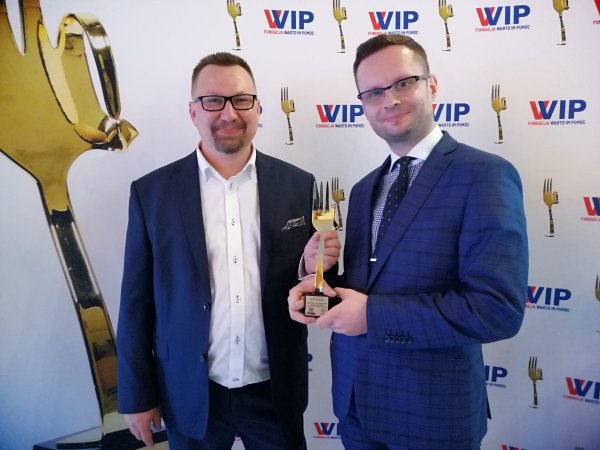 In April Chef - Mariusz Pietrzak and Krzysztof Nosek - Director of Gastronomy have received prestigious prize for George Sand Restaurant.
In 2016 George Sand Restaurant and Mazurkas Catering 360 had been awarded by jury of the contest that recommended Warsaw gastronomy - "Warszawa od kuchni".
This year George Sand Restaurant has been awarded in nationwide gastronomy contenst - "Polska od Kuchni". Jury evaluated not only the taste but also the form of presenting the menu, serving of the dish and appearance of the meal.
Additionally jury rated interior, it's mood, decoration and special menu.
We invite you to discover tastes of our resturant (check menu).
Reservation of the table: +48 22 721 47 03 or 604 231 208

Back to the list